Skylar attended the Orono County Kennel Club Show June 11th weekend, & in 3 days showing obtained her Championship.
Friday Skylar strutted her stuff to a Best of Breed Award gaining 5 points
Friday afternoon she was awarded Best of Winners for 4 points
Sunday she was awarded Best of Breed for a total of 14 points in one weekend !
It was only a year ago the same weekend that she was awarded Best Baby Puppy In Show
We are so proud of our new Champion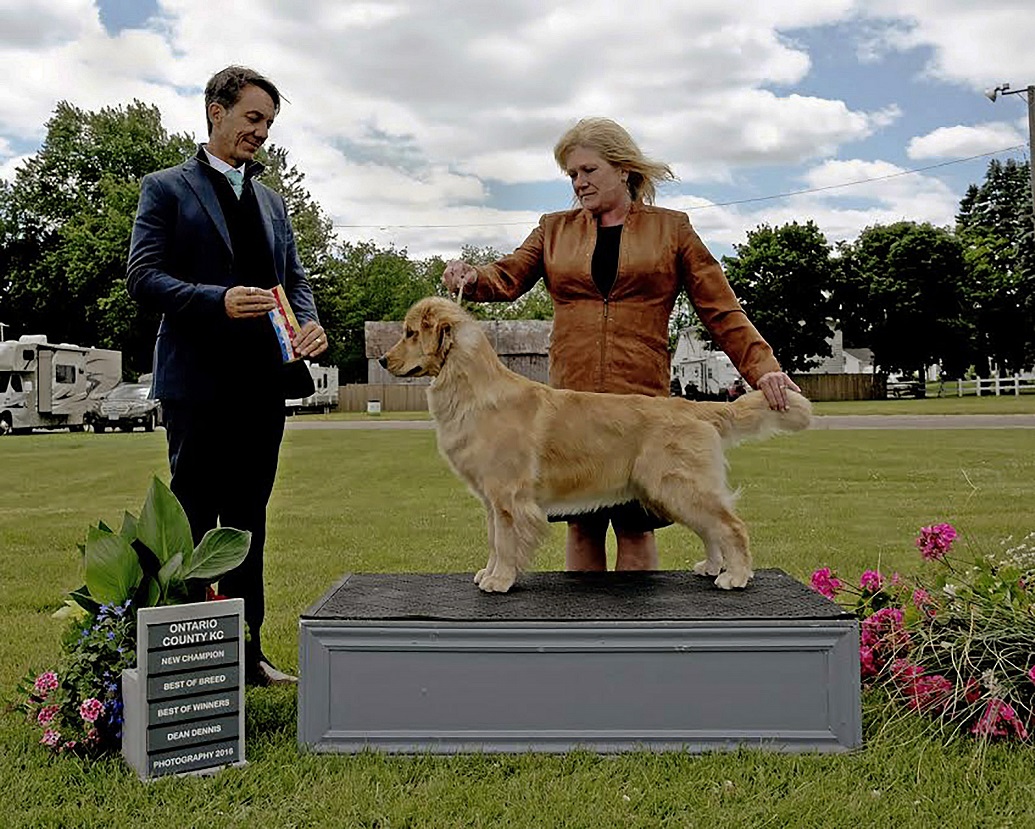 Super happy about our highlights of the Markham Kennel Club Show -
Avis is now Champion Bowbell's Get Ur Go On and her brother.....
Crewe is now a Champion going Winners Dog 4 days in a row...So proud of our Crewe and Avis !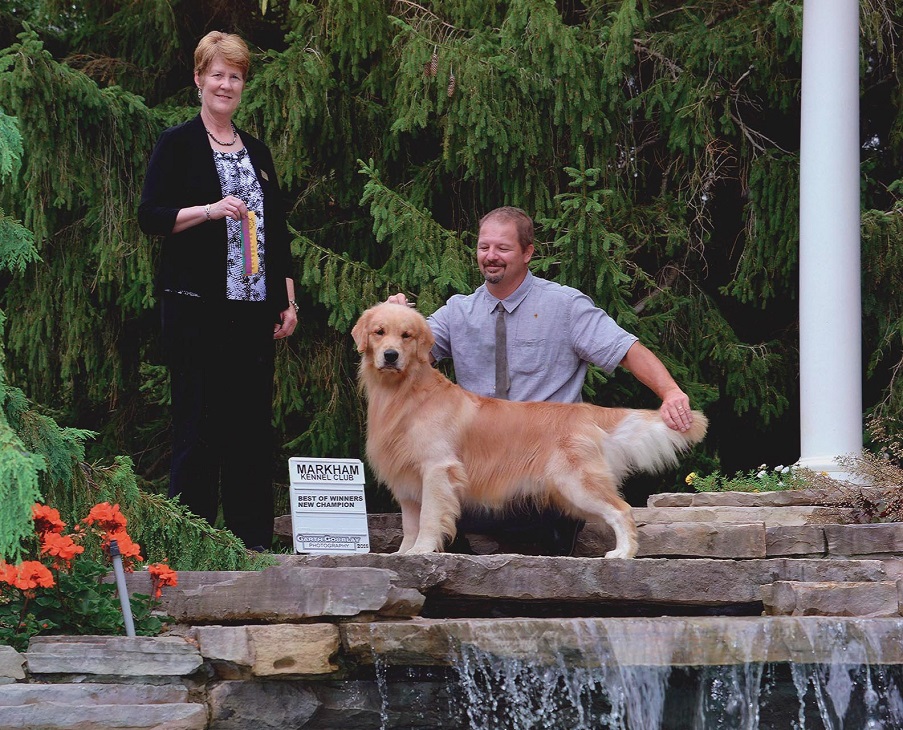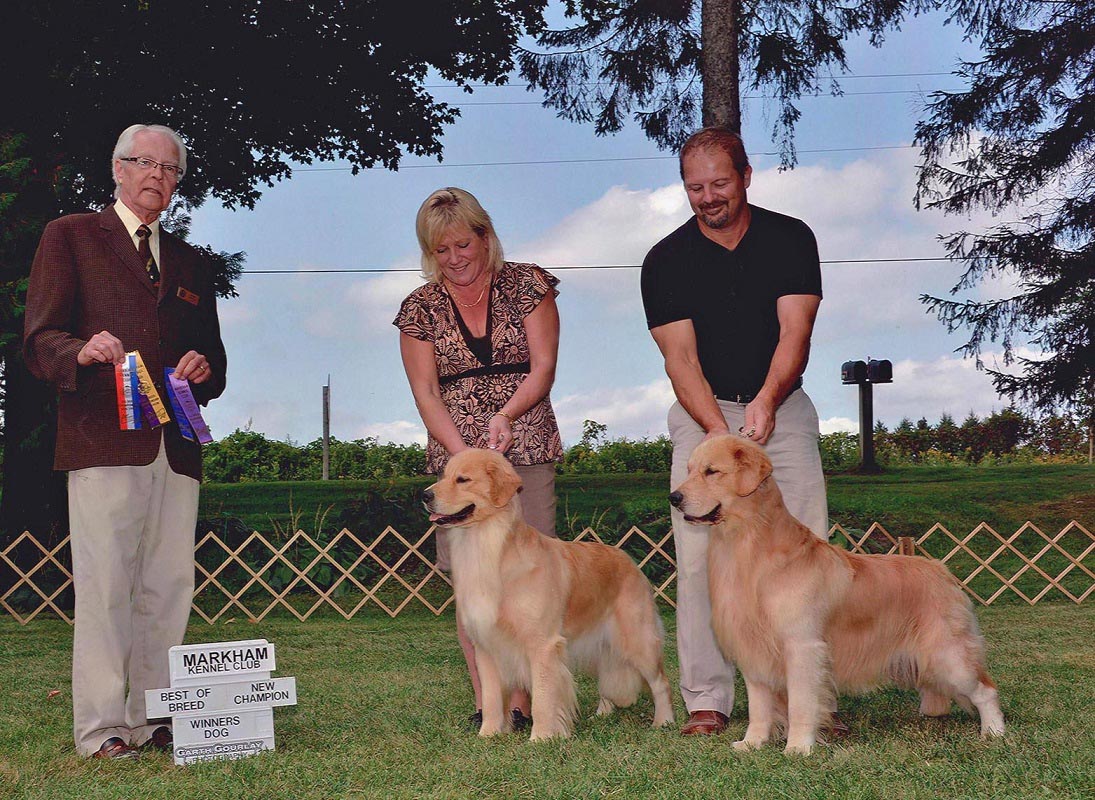 Our newest addition to the family is "Skylar" - Bowbells Are You Being Served
Ontario County Kennel Club
We attended her first show in June - and she walked away with Best Baby Puppy In Show
We are very proud of our little girl !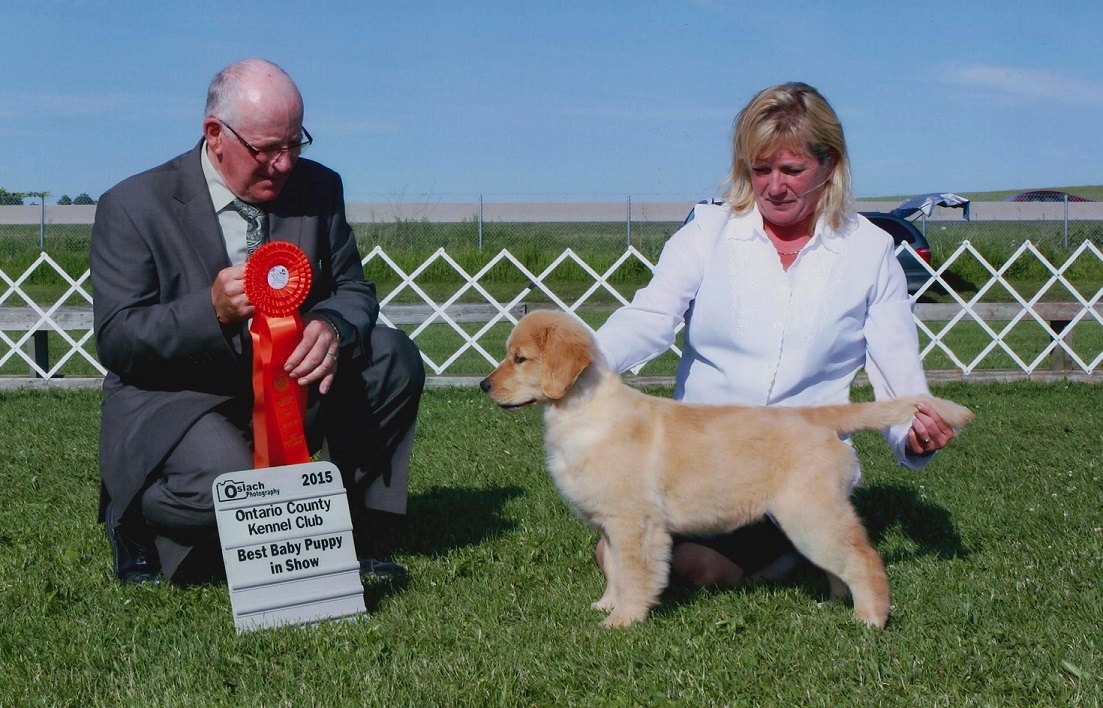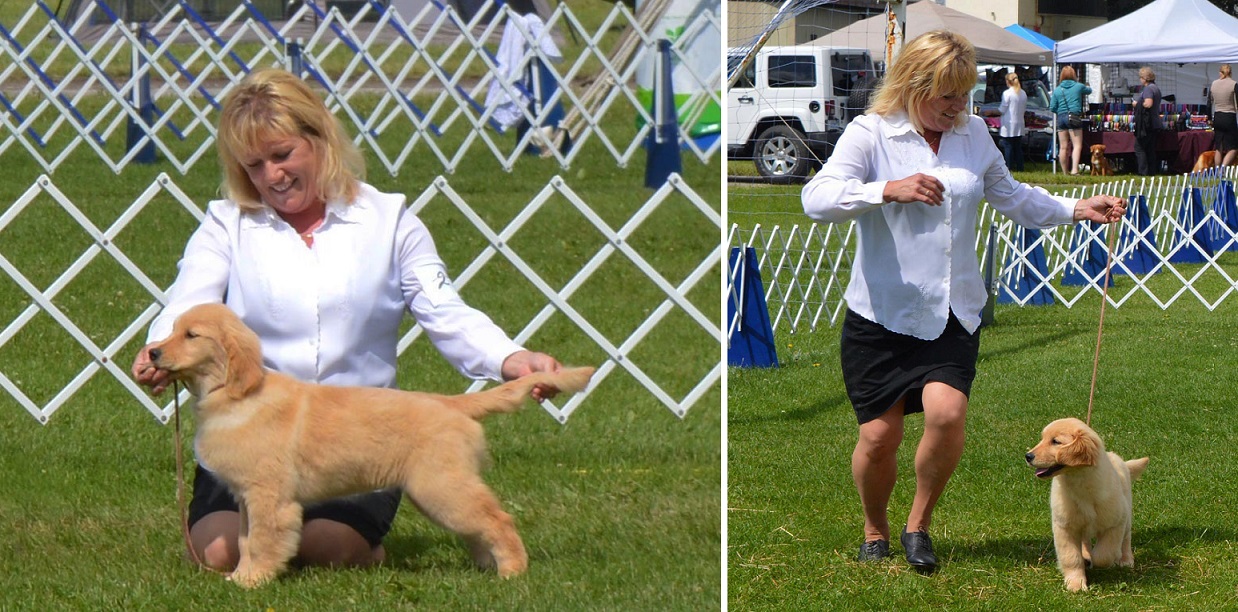 Website design & content © Bowbell Golden Retrievers 2000 ~ 2015


Use of images, photos, graphics or text is prohibited without written authorization.